Our Study Abroad programme gives you the chance to study overseas with our partners from around the world.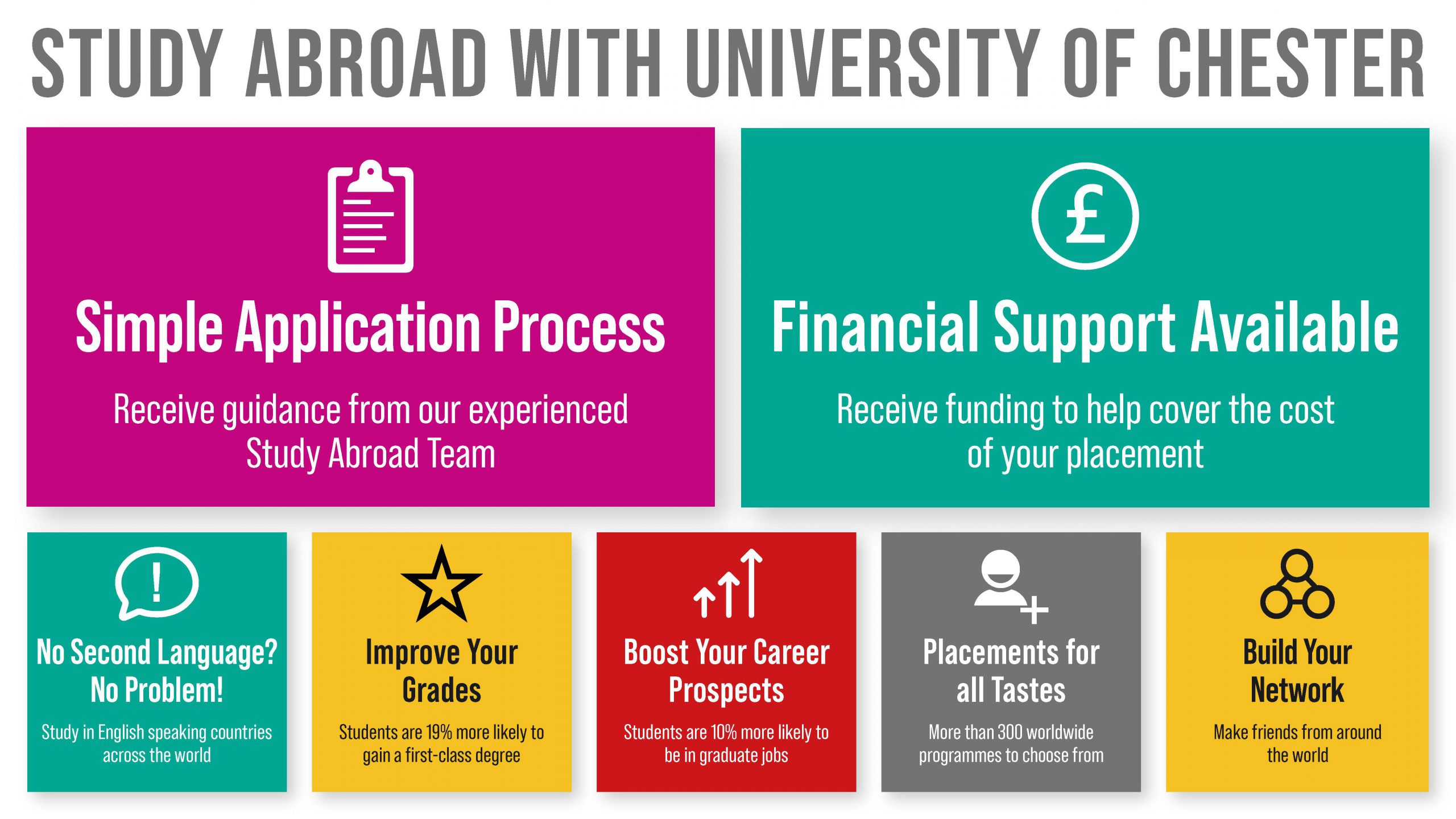 The modules we offer are:
Year Abroad Study Exchange (ML5008) Study abroad for an academic year at one of our partner universities or through ISEP in your third year of study. This would make your course four years in total. Affordable options are available. Funding through Student Finance and funding assistance is also available to apply for.  
Short-Term Placement Abroad – Experiential Overseas Learning (ML5004) Study, work or volunteer abroad for a period of up to three months as an alternative to Work-Based Learning after Easter in your second year (minimum period is four weeks). The opportunities we offer can vary from year to year. Opportunities cost from £500 up to £2,500 and funding assistance is available to apply for.  
Developing Intercultural Literacy and Cross-Cultural Skills (ML5104) Runs in the Work-Based Learning Period (April/May of your second year). Focusing on cross cultural awareness, intercultural competence and employability, this module has been developed to prepare you for overseas travel, concentrating on graduate employment and aims to develop your skills in order to mobilise you. (Overseas travel is not required)
All study abroad opportunities are eligible for some funding assistance!
Applications open on 1 August before your second year of study (level 5) and our priority deadline is 15 November 2022.
Why study abroad?
How to apply:  
You will be invited for a meeting with the Study Abroad Programme Team
Attend information and teaching sessions
Apply to placement provider and complete required paperwork/ administrative tasks
Go abroad!
 You can find further information on our website.
If you have any questions at all, please email studyabroad@chester.ac.uk
Posted in Support and Opportunities