We hope the first term in your brand-new town centre location went well! It's been fantastic to see the buildings in use and get your thoughts on your first few months at University Centre Warrington.
Following student forums, surveys, and student voice sessions, we thought it would be a great time to remind you of some of the services and activities on offer for you at UCW and give you an update on changes that have been implemented recently in response to your feedback.
Accessing Our Buildings
We're busy installing 'Cardax' to the front doors at Remond House to bring it in line with Time Square. Cardax helps us to ensure the building remains safe and secure and accessible only to students and staff.
It is extremely important that you always wear your lanyard with your student ID because that is what gives you access to the buildings and lets our security staff know you are a member of the University community. Simply scan your ID card on the posts outside of the buildings and the doors will open.
A reminder of University Centre Warrington Opening Hours:
Sarah Parker Remond House
7am – 10pm
Monday – Sunday

Time Square
7am – 10pm, Monday – Friday
10am – 5pm, Saturday and Sunday
Student Services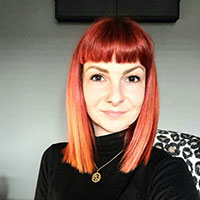 Are you struggling and don't know where to go for help? Feeling overwhelmed or worried about something? Why not have a chat with a Wellbeing Adviser? We can talk about anything that might be having a negative impact on your wellbeing or studies; whether it's something uni related, or not.
We offer 30 minute appointments, during which we will listen, maybe suggest some helpful strategies, talk through the support options that are available to you and create an action plan to help you move forward. Wellbeing Adviser Steph is based in Remond House most Mondays for bookable face-to-face appointments, whilst telephone or Teams appointments are available Monday to Friday with any member of the team.
To ask a question or request an appointment, you can contact our InfoPoint team on 01244 511550, email infopoint@chester.ac.uk or speak to one of our friendly Customer Service Assistants at the front-desk in Remond House.
Did you know? As a student at the University of Chester, you also have access to our dedicated student support helpline which you can access for free, anytime, day or night!
The Student Assistance Programme (SAP) can be accessed by calling 0800 028 3766 for confidential, in-the-moment, non-judgmental support from an experienced therapist or advisor. You can also access up to six counselling sessions, per issue, per year with a qualified therapist.
Chaplaincy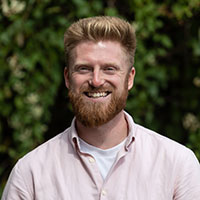 Hi, I'm Simon! As your chaplain at UCW I am here to:
listen to you and support you in any way I can, particularly from a faith perspective
facilitate community events
create serving opportunities for you to join in with across the University and Warrington
You will find me at UCW on Mondays and Thursdays, either in Time Square or in the faith space in Remond House.

Sport and Active Lifestyle
We're pleased to announce that University Centre Warrington students now have free access to the Warrington Youth Zone (WYZ).
A five-minute walk from our sites, WYZ is an exciting world-class facility which is available to students:
between 9am and 3.30pm every weekday (plus 8pm-10pm every Tuesday and Thursday)
between 8am and 11am on a Saturday.
Facilities include:
Sports – four court sports hall, rooftop 3G kick pitch, climbing wall, boxing gym and fitness suite
Arts and media – arts room, performing arts studio, music room, sound studio
Recreation area – a large central area with pool, table tennis, games consoles and sofas
Students are asked to book their sessions at least a day before. Click here for more info and to sign up or click here to watch a short video about WYZ.
From January, our Sport and Active Lifestyle team will also start to start to offer drop-in taster sessions to showcase the facilities on offer. All sessions will be advertised via the Playwaze app. Sign up here.

Careers and Employability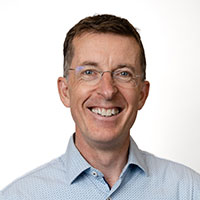 Thinking about your future career?
Need help with your CV or preparing for interviews?
Looking for a part-time job or work experience?
Just want to talk about how careers and employability can help you?
Brian will be based in Time Square by the café area 12pm – 2pm every Monday! You can book a one-to-one, or remote career appointment with him by emailing brian.taylor@chester.ac.uk or by clicking here.

Learning and Information Services (LIS)
LIS look after the University's IT infrastructure and libraries. At Remond House we have an IT Lab (Room 213) and at Time Square we have a number of fixed PCs available for use as well as the book collection. Need a book from another of our libraries? No problem, we can bring it to Time Square for you!
We have a number of services and staff available to help you at University Centre Warrington;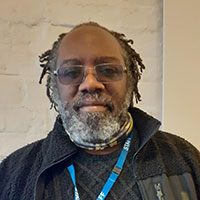 Library staff are here to support and advise you on developing skills to help you make effective use of the research resources available to you. Our Assistant Subject Librarian, Sterling Johnson, is available to help either at Time Square or you can email: HSCLibraryTeam@chester.ac.uk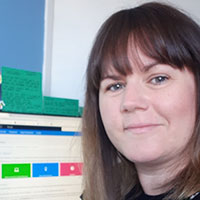 Our Assistant Digital Skills Officer, Kirsten Cunliffe, is part of a team who support the University to embrace, adopt, and develop Learning, Teaching and Assessment online. They create much of the guidance found on our help pages and are here to help guide you when using many of our LIS systems. If you want to arrange an appointment, please email IT.Training@chester.ac.uk
Gary Mather is our IT Technician. LIS Desktop Services maintain all University PCs/laptops and tablets used by both staff and students. If you have any issues, please contact the LIS ServiceNow Portal here, or call 01244 511234

Travel and Sustainability
If you're looking to save money on your commute, have you considered sharing a lift with a friend or using public transport on some of your uni days? Our travel guide offers advice and information on how to plan your journey.
There is also still time to have your say on the student travel survey which is now open until 13 January! Those who complete the survey have the chance to win a £50 shopping voucher. Complete the survey now.
Did you know? There is a free shuttle-bus that departs at 8am every day from Small Hall, Exton Park to the Sarah Parker Remond Building? The bus is first-come-first-served – just show your Student ID when you board and let the driver know what time you're returning (return bus leaves at 3pm every day and at 4:45pm on Monday, Tuesday, and Thursday).

Your Student Voice
Your feedback
Our response

Hot water in the toilets is too hot at Remond House

Facilities have completed works on the heating valves in Remond House and turned the temperature down so all hot taps are now an appropriate temperature.
More microwaves/coffee making facilities to make it quicker to get a snack/drink between lectures.
A further three microwaves have been put into the shared kitchen area as requested. We are currently installing a coffee machine in Remond House 005 which will be ready for use very soon. Free tea and coffee is also available from the Refreshment Station in Time Square.
Free toast
You can now get a free slice of toast when you purchase a hot drink at Time Square. Check out this page for more Cost of Living Support.
Lunchtime would be best time for activities as we don't want to stay after lectures.
A range of activities and events, from Pilates, Mindful Crafting, Student Parent Network Lunch, Christmas Card Writing and Brew and Biscuits have been hosted at lunch times since receiving this feedback. Check the Student Shout Out Platform and the digital screens on site to keep up to date via the 'What's on This Week' screen (updated every Monday!)
Access to gym facilities
Warrington Youth Zone is available for students to use, for free! More details can be found in the Sport and Active Lifestyle section in this email.
Lockers available for students to use
There are over 120 lockers available for students to use. They are located on the ground and first floor of Time Square and ground and first floors of Remond House.
Remond House should have a water machine – students should not have to drink tap water.
Green Chester water machines have now been installed in Remond House and on the first floor in Time Square. The taps in the shared kitchen spaces are also multi-functional, producing filtered water if you push the cold tap handle back.
More social space at University Centre Warrington
There are several places for you to catch up with your classmates outside of lectures. The co-working space on the ground floor of Remond House (005) has a range of furniture, vending machine, tea and coffee facilities and microwaves to suit your every need. There is another social space opposite room 008 in Remond House. The first floor of Time Square, near the Refreshment Station, is also a great place to use to meet up with friends and grab a free cuppa!
If you'd like a change of scenery, we've secured deals with lots of local businesses, including free use of The Botanist's Mezzanine for student socials. Check out this page to find out about other discounts available in town
Remember to visit the Student Shout Out Platform for the most up to date information about events and activities.

Come and say hello if you see us on site! We're always here to listen to your feedback and ensure your student experience is as fulfilling as possible. We'll look forward to seeing you soon.
| | |
| --- | --- |
| | Brendan O'Sullivan (Deputy Provost, UCW and UCB) |
| | Shaunagh Moss (Student Experience Manager, Student Services, UCW). Shaunagh.moss@chester.ac.uk |
Posted in News/Features