It's really important to register with a local doctor's surgery during your time at the University to ensure you can get access to medical help quickly if you need it. 
Don't forget – you can register as a temporary patient with another GP when you return home during the holidays, so you've always got access.
Click here to find a list of local practices.
It's also really important to ensure you're up to date with your vaccinations:
Meningococcal disease causes meningitis and/or septicaemia (blood poisoning) and can be very severe. If you are under 25 years of age and have not yet had the MenACWY vaccine please ask your GP practice about this.
Don't let measles or mumps ruin your time at university. You can help to protect yourself and stop the spread by checking with your GP that you have had two doses of the MMR vaccine.
Make sure you know the main signs and symptoms of meningococcal disease (meningitis and/or septicaemia) and how to get help or advice if you or one of your friends feels very unwell, especially if you are getting worse. Click here or view the graphic below to check out the signs and symptoms.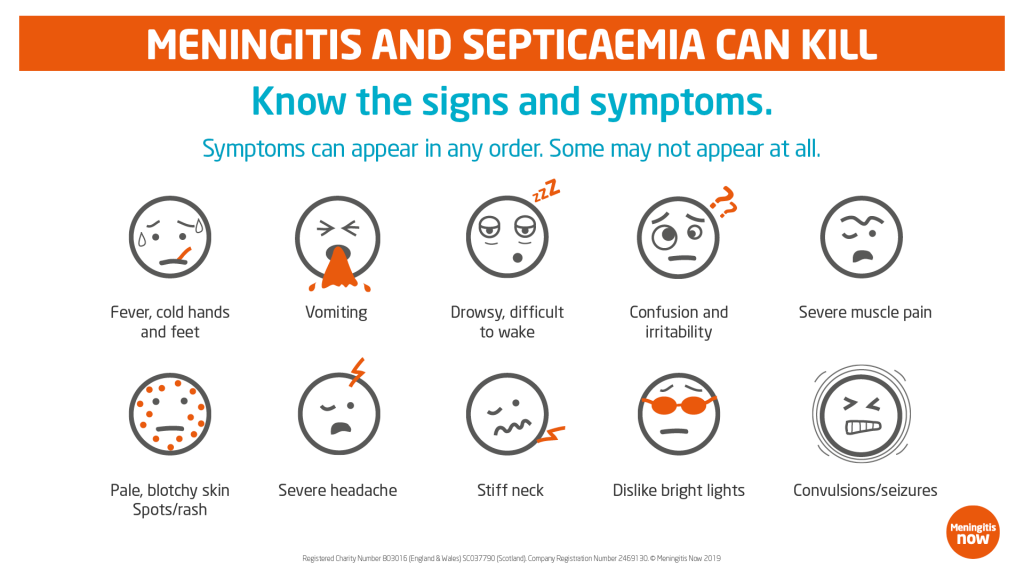 Posted in News/Features