Study at Queen's Park? We're pleased to announce that we've completed the refurbishment of some of your student spaces in Churchill.
At the back of the ground floor behind Reception, our new Touchdown Lounge is now open and ready to use. This area features sofas, TVs and boardroom tables and chairs – which means it's perfect for chilling between lectures or working on group projects.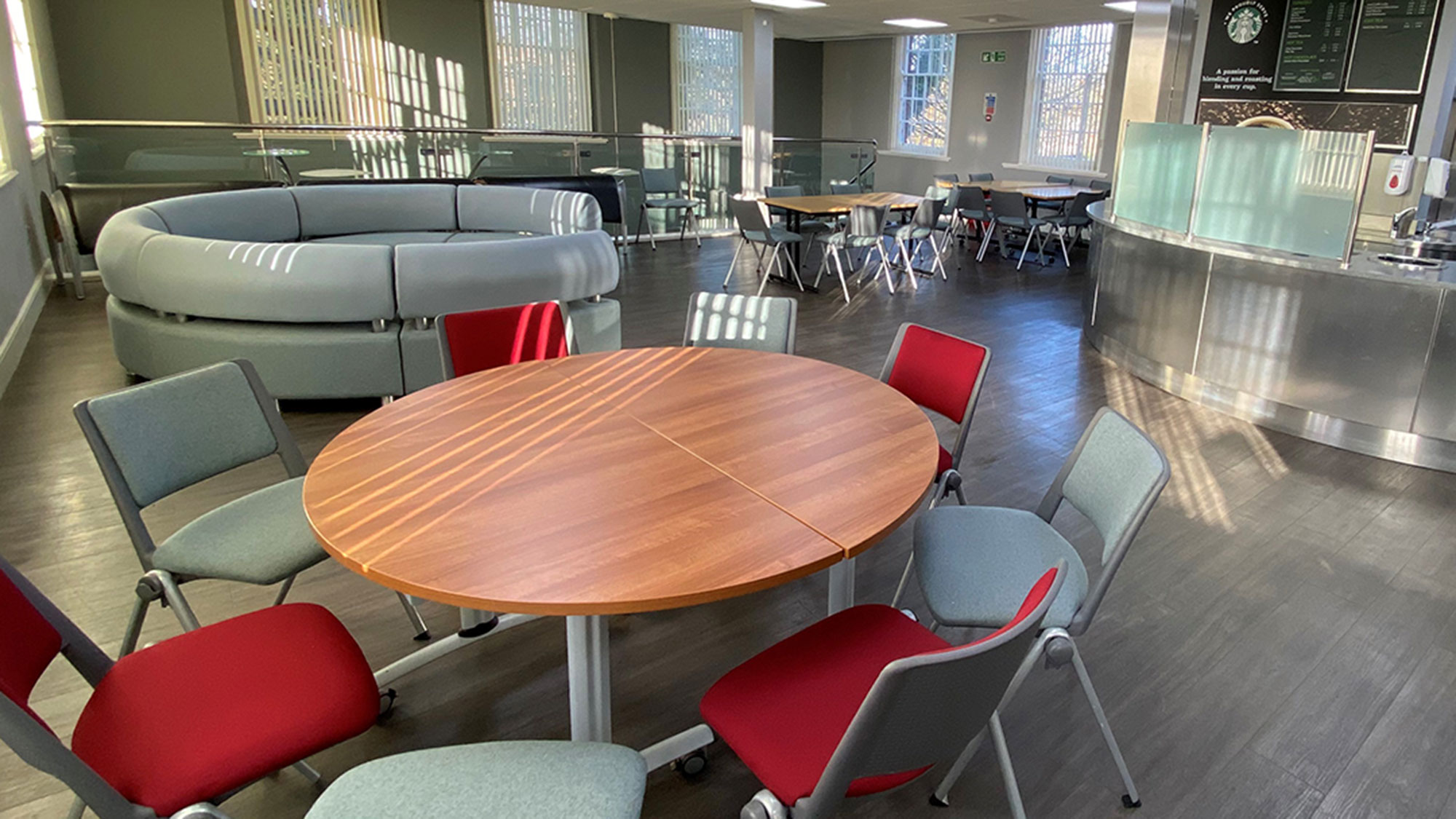 We've also turned the old Starbucks cafe on the ground floor into a Self-service Dining Room. This space features microwaves and comfortable seating so it's also another great place to relax, eat your lunch and socialise between lectures.
Both spaces are open to all students.
Posted in News/Features