If you're moving into University of Chester accommodation tomorrow or Sunday, here's what you need to do on your move-in day:
1. Drive onto Exton Park via Parkgate Road, CH1 4BJ. Our Security team will be around wearing hi-vis jackets to help direct you if needed
2. Park in any of the car parks highlighted in red on our map: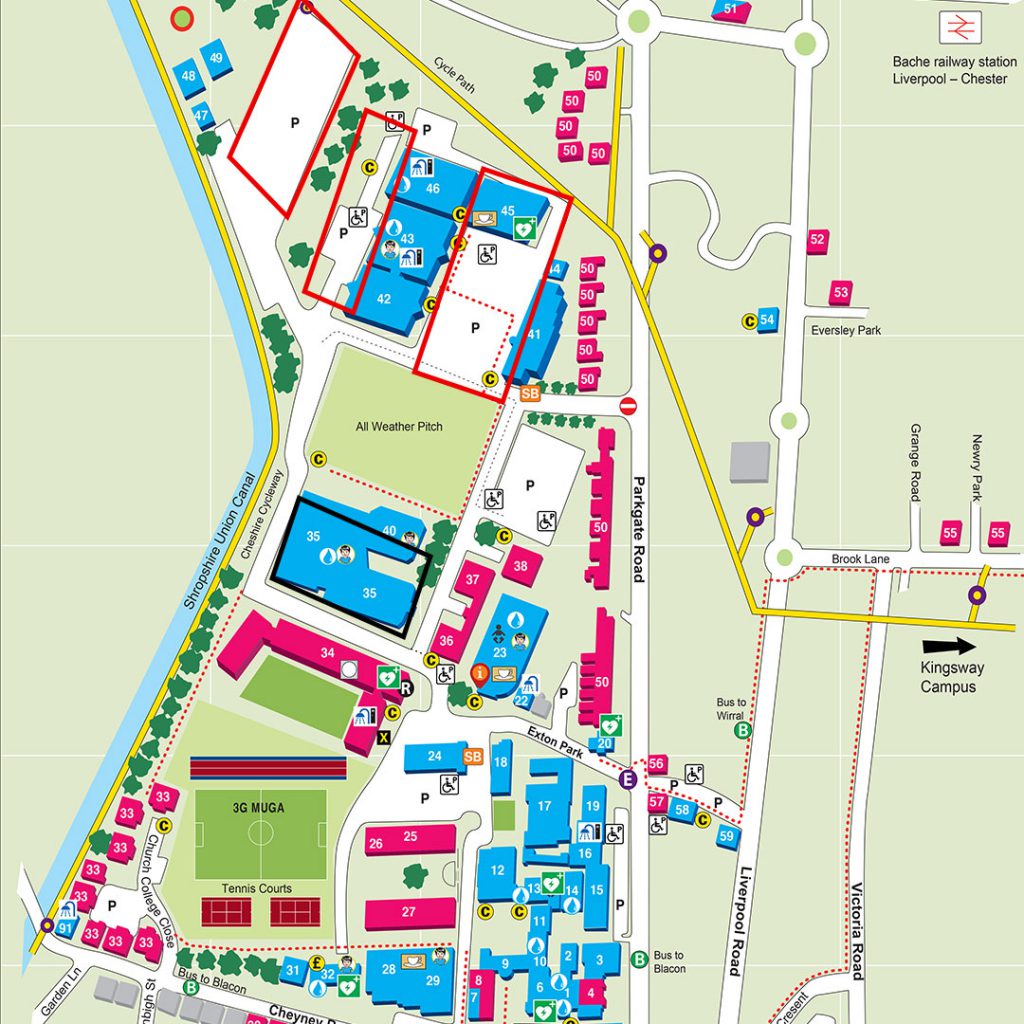 3. Follow the signs and make your way to Seaborne Library (highlighted in black on the map above).
4. Head to the Accommodation team to collect your keys.
5. say hello to Chester Students' Union (CSU).
6. If you're in catered accommodation, head to our Catering team for info about your meals.
7. If you're an international student with questions, head to our International Student Support team.
8. Visit our LIS team to learn about the WiFi on site.
9. If you have queries about accommodation fees, head over and chat to our Finance team.
10. Head over to our LIS team to collect your student card – the team will scan your card to confirm your attendance.
11. Have concerns about your course or want to change a module? Visit our Timetabling and Student Programmes teams.
12. Head to your accommodation. Our Residential Life team will be on hand to direct you and help you settle in.
Our Wellbeing and Student Services teams will also be on-site if you need them.
Our ResLife team is running tours of Exton Park on Saturday and Sunday. The tours start from the Binks Foyer at 4pm and last between 90 minutes and two hours. A visit to the supermarket is also included for non-catered students. Places are limited so please email reslife@chester.ac.uk to book your place.
Posted in News/Features